Tart Cherries & Endurance Exercise Performance Study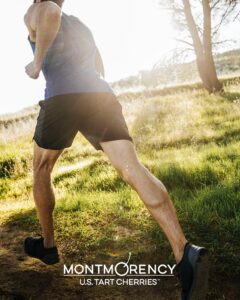 A new meta-analysis of 10 previously published studies published in the Journal of the American College of Nutrition concluded that Montmorency tart cherries may have the potential to improve endurance exercise performance.
After pooling research to determine significance, the Canadian researchers found that Montmorency tart cherry concentrate, when consumed in juice or powdered form over a period of seven days to 1.5 hours before cycling, swimming or running, significantly improved endurance exercise performance among study participants (ages 18-35 years) who were endurance-trained individuals, totalling 127 males and 20 females.
This meta-analysis is the first to document the significant benefits and the potential mechanism for endurance exercise performance.
Read the study here:
Effect of tart cherry concentrate on endurance exercise performance: a meta-analysis.