We're thrilled to share the first episode of our 2-part video series produced by Competitor Group, and starring Paralympic hopeful, Scout Bassett, as she sets her sights for the 2016 games in Rio. Watch as Scout demonstrates how she's not letting her physical challenges hold her back from podium success through her tough training regimen – which includes recovering with Montmorency tart cherries.
This content – an added value asset (i.e. no cost to the industry!) from our partnership with the Competitor Group (CGI) – conveys the recovery benefits of tart cherries in a way that's authentic and engaging, with the powerful endorsement of an elite athlete.
Share The Videos With Your Fans: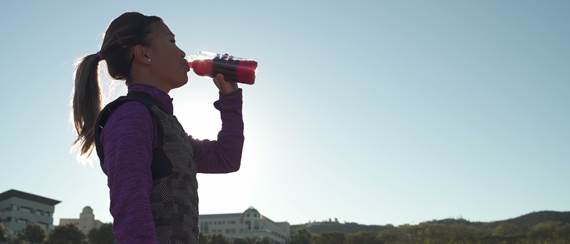 Engage your online communities in these compelling videos – and the recovery benefits of tart cherries – by sharing them on your social media channels. Click here to view the video on Choose Cherries' Facebook page– which can easily be 'shared' on your own social channels.*
*NOTE: due to restrictions around using US Olympic Committee (USOC) trademarks, we ask  you to share the Choose Cherries post directly from our channels, which has been approved by USOC. Please avoid use of trademarks such as "Paralympic, Rio, The Games."
Look out for the second episode of Scout's 2-part video series within the next week. We'll also be spotlighting endurance athlete and mom, Michele Gonzalez, in another 2-part series in the coming weeks.
We are excited about this powerful (and cost-effective) way to showcase the great benefits of Montmorency tart cherries and recovery – and we hope you can use this great content.